VARTA board
The members of the Authority (VARTA's board) are nominated by the Minister for Health and the appointments are made by the Governor-in-Council. Section 101 of the ART Act states that in making nominations to the Governor-in-Council, the Minister must have regard to the need for diversity and expertise.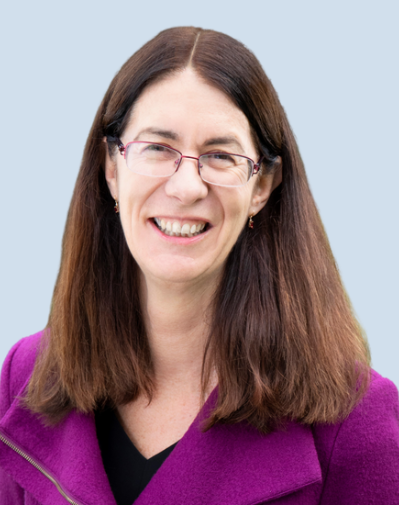 Julia Griffith | Chairperson
BA, Diploma (Youth work), PSM
Ms Julia Griffith has held senior executive roles in a range of justice portfolios in the Victorian public sector, including corrections, justice health, youth justice, police and crime prevention. Most recently, Ms Griffith held the role of Deputy Commissioner of the Victorian Public Sector Commission. In 2018, Ms Griffith was the recipient of a public service medal for leadership in the Victorian public sector. 
Fiona Kelly
BA/LLB (Hons), LLM, PhD (Law)
Professor Fiona Kelly is the Dean of the La Trobe University Law School. Prior to her arriving at La Trobe she was an Associate Professor at the Peter A. Allard School of Law at the University of British Columbia, Canada. Fiona's research interests are primarily in the areas of family law and health law, with a particular focus on the legal regulation of assisted reproduction. She has published extensively in Australian and international journals on the legal regulation of parentage in the context of assisted reproduction, the ethics of sperm donor anonymity, the judicial and legislative response to lesbian and single mother by choice families, and the legal barriers faced by transgender youth seeking medical treatment. Professor Kelly is currently the lead Chief Investigator on an Australian Research Council Discovery Project grant which explores the impact of donor linking – the process whereby donor-conceived people, donors and recipient parents access each other's identity – on individual and familial identities and relationships.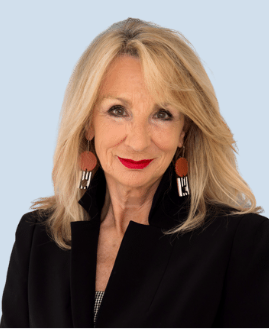 Gael Jennings AM
BSc (Hons), Dip Ed, PhD
Dr Gael Jennings has contributed to the communication of science and medical research and the analysis of its impact, on Australian television and radio for nearly 30 years as a prominent broadcaster, TV presenter, journalist, interviewer, factual content editor, developer and creator at ABC TV. Her media career has included national roles at ABC TV News, 7.30, Quantum and Catalyst, entertainment (Einstein Factor, Netflix "Glitch") as well as host of the mid-morning and afternoon programs on 774 ABC Radio Melbourne and Victoria, and anchor of SBS TV's weekly current affairs program Insight. Director on over a dozen boards, including Cancer Council Australia, National Science and Technology Centre (Questacon) and Museums Vic, Jennings holds a PhD in Immunology and is the author of two books, one of them the award-winning children's book, Sick As… Bloody Moments in the History of Medicine. She is currently an Honorary Fellow of the Centre for Advancing Journalism at the University of Melbourne. In 2020, Gael was awarded an Order of Australia award, AM, for significant service to science, and to the broadcast media.
Siobhan Boyd-Squires
BAppSc (Physio), LLM, MPH, GD Health Educ, MRI, GAICD
Ms Siobhan Boyd-Squires has extensive experience in health and human service regulation, risk management and governance. She consults to government departments and agencies with a focus on quality and safety systems, dispute resolution and reform opportunities. She has been a Board Member of ESTA (Emergency Services Telecommunications Authority) since 2016 and a member of ESTA's Audit and Risk Management and Compliance Committee and serves as a Sessional Member on the Victorian Civil and Administrative Tribunal (VCAT) determining matters under the Health Practitioner Regulation National Law. She has been a Member and Deputy Chairperson on Victoria's Patient Review Panel from 2018 - June 2022 where she gained valuable insight into the assisted reproductive treatment industry and its governing legislation. She had held senior leadership roles in the Department of Health and Human Services, WorkSafe Victoria, and the Commission for Children and Young People and served as a statutory Conciliation Officer for six years, mediating and resolving workers compensation disputes.  Siobhan is a Graduate of the Australian Institute of Company Directors and a nationally accredited mediator.
Lucy Franzmann
BA, MComm, FCPA, GAICD
Ms Lucy Franzmann is the Chief Finance Officer at Victoria University. She is an experienced finance leader committed to the delivery of exceptional public services and the best use of resources, particularly in health, education and the arts. Prior to VU, Lucy was the Chief Financial Officer at the Peter MacCallum Cancer Centre from 2016 to 2021. During her tenure, Peter Mac's activity and revenue grew significantly. Her previous roles include Deputy CFO at Barwon Health, Director of Innovation and Improvement at Austin Health, Deputy Managing Director of Victorian Opera and the Project Accountant at the Royal College of Music, London.  Lucy is a Graduate of the Australian Institute of Company Directors and a Fellow of CPA.  Lucy has two children who are donor-conceived.


Rosemary Hehir OAM
BA
Ms Rosemary Hehir's career has combined deep expertise in governance, ethics, and thoughtful public and community sector leadership in complex organisations. She is a former long-standing CEO of YWCA Victoria who has since served on the boards of major community service providers Social Housing Victoria, LifeWorks Counselling and Education (now Relationship Matters), and Parks Victoria. She is an ethics reviewer for the Melbourne Health Human Research Ethics Committee and experienced as a finance, risk and audit committee chair and company secretary. Her significant contribution to leadership and innovation within community and government organisations was acknowledged in 2020 when she was awarded a Medal of the Order of Australia (OAM) for services to the community through social services.
Michael Regos
BA/LLB
Mr Michael Regos is a lawyer and for the past two years has been the principal of the legal practice of Michael Regos practising predominantly in the area of health law. For the preceding 25 years Michael was a Partner in the international law firm of DLA Piper where he was head of the DLA Piper Australian Health Litigation Group. Michael has advised health services, insurers, medical practitioners and other health professionals and organisations (including IVF organisations) in almost every aspect of health law including regulatory issues, governance and risk management through to full scale litigation and coronial inquiries. He has acted in a number of litigation cases involving the provision of IVF services. Through his representation of health services in litigation he developed a keen interest in safety, quality and risk management in the health sector. Between 2016 and 2019 he held an appointment as an arbitrator to the Australian Football League.
Anna MacLeod
LLB (Hons), DipAppSc (Nursing), BSc (Hons), MAppSc (Toxicology), GDLP, PRI, NMAS, GAICD
Ms Anna MacLeod is currently the Chief Executive Officer of the Victorian Assisted Reproductive Treatment Authority and has extensive experience in health, insurance, risk, governance and regulation, working with both the public and private sectors. She is a health lawyer, nationally accredited mediator and registered nurse and holds a Master of Applied Science (Toxicology). Anna has held senior management roles for key medical indemnity insurers; Victorian Managed Insurance Authority and Avant. She is passionate about patient safety and reducing risks in healthcare. Anna is currently on the board of Northern Health.