Time to tell webinar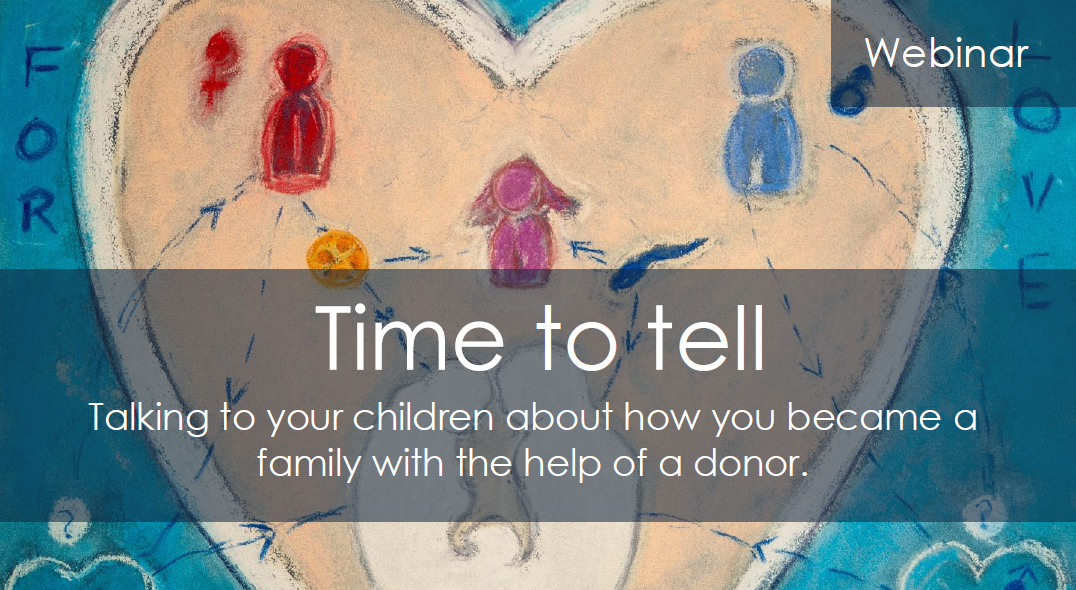 It's all about openness, honesty, how, when and why to tell.
Recording cost: Free
Duration: 2 hours
Our recent Time to tell webinar, held on 15 September 2020, is still available.
The Time to tell webinar provides tips on how, when and what to say to donor-conceived children. It is hoped that parents and potential parents may feel more confident about their story, and children can understand the unique way in which they came into this world.
Speakers include VARTA counsellors, parents from different families, and donor-conceived young people. You will gain insight and advice on all aspects of talking to children about becoming a family with the help of donated eggs, sperm or embryos.
Once registered, the recording of the webinar will be available to view as many times as you would like until 15 September 2022.
Webinar includes the following presentations:
Why tell?
How to tell - "This is how we became a family"
Lessons learned from the past - a donor-conceived young adult
Family perspectives - panel of parents and their sons and daughters
To register for the recording: please email Renee de Silva –  rdesilva@varta.org.au
For more information about VARTA events, please contact varta@varta.org.au or call (03) 8622 0500