Child safety and protection - Code of conduct
This Code of Conduct applies to all employees, volunteers and contractors working at VARTA, and their compliance is required. It is particularly pertinent for VARTA's counsellors, who are more likely to interact with children and young people in the course of information and support sessions.
This Code of Conduct makes reference to and incorporates the Code of Conduct for Victorian Public Sector Employees. VARTA is bound by that Code of Conduct and adheres to it in accordance with section 61 of the Public Administration Act 2004 (Vic).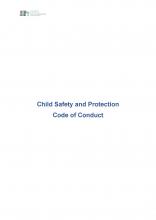 Download